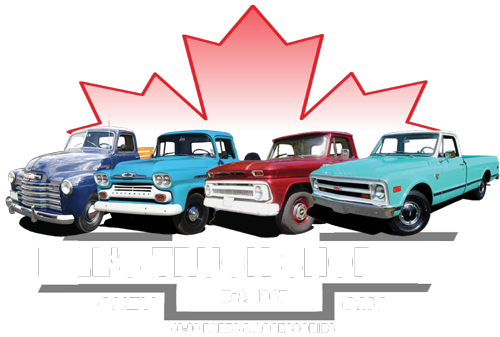 Key Parts Advantage
KeyParts Research and Development
The KeyParts that are manufactured get determined through an intensive process. The process begins with obtaining an OEM truck cab or bed, a body in the case of Vans and SUVs. A vehicle study is performed to not only determine where it is rusting, but where it will continue to rust as the area spreads over the lifetime of the Truck, Van or SUV. After the problem areas are identified, the vehicle section is reverse engineered and a part is carefully designed with critical dimensions. A physical part is then cut-out of the actual OEM vehicle as a visual reference for test-fitting and used to acquire a 3D scan image of the part. The image used with CAD (computer-aided design) will then be applied to the production of the die and tooling equipment to ensure the accuracy of part dimensions, body lines, and contours. Upon completion of production equipment, sample parts are produced and test-fitted onto actual vehicles for both appearance and proper fit. At this point, the test-fit process continues until an accurate part is assured whereby it will go into manufacturing production after a final series of cross-checks.
Remember, not all parts need to replace the entire OEM section. In many cases, we offer several non-OEM options. For instance, on truck bedsides depending upon your need and the extent of the problem – You can purchase the entire OEM replica bedside or non-OEM full wheel arch section, partial wheel arch section, or just the front/rear bed sections. In defining the problem areas, we offer parts that replace an entire OEM section or simply offer a lower-cost solution to just the trouble areas.
To achieve a level of quality that is equal to or better than the OEM body section of the vehicle that is being repaired – We only use 19 gauge or higher steel for our panels. The highest grade steel available is used for our parts as well. Furthermore, our plants use "all-steel" dies and tooling which produces cleaner body features and enables us to use a thicker gauge of steel. Additionally, our chief parts designer has over 30 years of experience in the vehicle body parts field and has designed most of the high-quality custom-formed parts we produce and sell today.
KeyParts State-of-the-Art Factory Technology
From Auto CAD design development to computer-driven robotic production equipment, the factories that produce our KeyParts use the latest advancements in technology to design, develop, and manufacture the finished product. Most of these facilities have been built within the last 5 years and long after the worldwide technology boom which allowed production plants to be constructed with technology in mind. New robotic equipment for stamping/tooling/finishing, laser guidance, and plasma-cutting provides for a level of stricter tolerances and accuracy. With these factory innovations, it enables us to use high-grade steel of heavier gauge than many other manufacturers. This all equates to making a superior quality part for our customers. Our catalogue photos are "crystal" clear because they don't have any flaws to hide! See how many other manufacturers offer the same visual references or part displays.
Quality Assurance:
KeyParts are manufactured under the rigid guidelines of International ISO 9001 Standards in modern high-tech production plants. Most other manufacturers don't follow these quality standards guidelines or use old technology. Advantage: Top quality production process is maintained.
Engineering Design:
KeyParts stamping forms are engineered & produced to the precise specifications of the original part or design. Strict computer-checked interface tolerances are adhered to without exception. Many others are manufactured to be simply "close-enough" using only human inspection requiring the end-user to make parts fit. Advantage: Superior fitting parts with consistency maintained.
Die Stamping:
KeyParts are die-stamped to exactly match the characteristics such as body lines/definition of the original equipment manufacturer's (OEM) part. The presses and forms are continually monitored for stress, position, pressure, and accuracy at each stage.
Some other manufacturers don't practise these rigid procedures.
Advantage: Makes installation accurate, quick & easy.
Steel Gauge:
KeyParts uses the highest gauge steel possible with each part. These meet or exceed the gauges of the OEM parts. A lot of other manufacturers use lighter gauges of steel to save on costs but can cause installation issues.
Advantage: No buckling, warping, wrinkling, or stress lines.
Product Testing:
KeyParts are tried and tested on actual vehicles until both the "mechanical" and "visual" fit are correctly produced.
Some manufacturers claim to test directly on vehicles but merely perform visual tests or use photo references.
Advantage: No worries about how the part will actually fit or whether contour & body curves line up from a visual perspective.
Tooling:
KeyParts duplicate the OEM flanges, lips, and other connections to minimize installation problems. There are no rough or jagged edges on non-OEM parts. Necessary specs are laser measured.
Many other parts from different manufacturers require the end-user to deal with rough or jagged edges.
Advantage: No major installation or safety issues and virtually no hand-tooling work required.
Fitting:
KeyParts designs accurately fit the vehicle area of repair with nobody fit adjustments necessary. No press brake formation is used. The majority of others require some bending, forming, and/or manipulation of the part.
Advantage: No installation adjustments or hand-beating needed.
Overlapping:
KeyParts are made to not only cover the typical rust area but to extend beyond that area to insure a clean repair and allow enough overlapping metal to connect with the existing vehicle structure before welding.
A lot of other designs do not cover enough overlap allowing adjacent rust areas to migrate over to the repaired section with time.
Advantage: No concerns about impending rust migration.
Finishing:
PAINTED PARTS – KeyParts uses the latest Electro-Deposit Primer (EDP) finish process, subjecting the parts to a heavy coating of high-quality black primer upon being thoroughly cleaned and prepped.
CHROME PARTS – KeyParts uses a Triple Nickel chrome process which is the most proven available. It provides a durable finish with deep reflective properties.
Other manufacturers fail to clean the parts properly before applying primer or just leave the steel unprotected altogether.
Advantage: No primer flaking, no oil residue, and minimal scuffing of the surface required prior to installation.

1988-1998 outer extended cab corner (Super Cab) driver's side/left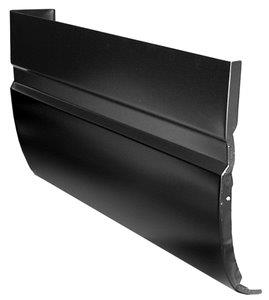 1988-1998 outer extended cab corner (Super Cab) passenger's side.-right
#0852-118

1999-2007 Chev-GMC-cab corner driver side-left ( 4dr extended cab)
#0856-115

1999-2007 Chev-GMC-cab corner passenger's side-right (standard cab)
#0856-114

1999-2006 Chev-GMC 2 dr rocker panel-left
#0856-101

1999-2006 Chev-GMC cab corner (extended 3 & 4 door cab) passenger's side
#0856-116

2007-2013 Chev/GMC 2 dr cab rocker panel-OE style full replacement — left
#0864-101

2007-2013 Chev/GMC 2 dr cab rocker panel-OE style full replacement — right #0864-102

2007-2013 Chev & GMC extender cab rocker panel-OE style- full replacement — left – #0864-105

2007-2013 Chev & GMC extender cab rocker panel-OE style- full replacement — right #0864-106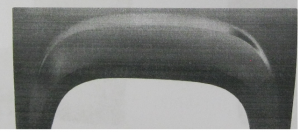 2007-2013 GMC Sierra 5.5 ' bed upper wheel arch — left
#0864-149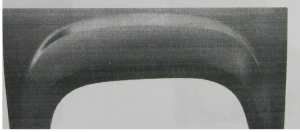 2007-2013 GMC Sierra 5.5 ' bed upper wheel arch — right #0864-150