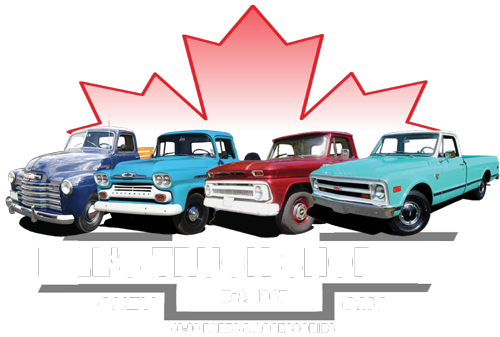 As of May 1st there will be some price increases (in some cases as much as 35%) coming to some of our products. As stock is replenished, we will be updating these prices in our catalogs. The price changes are due to the increase in material costs, increase in demand and shortage of supply and constant fluctuation between the Canadian and U.S. dollar. For the short time being please refer to the current prices in our catalogues as a guide only. Bill's Truck Shop Ltd., reserves the right to make appropriate changes as necessary.
We have been advised due to the ongoing pandemic all carriers have suspended any Service Guarantees until further notice. Tracking numbers are provided on invoices but please expect delays with your orders.
    We are back to limited curb side pick-up only at this time. Please email your order before arriving so that a pick up date and time can be arranged.  
Available Used Parts
Click on a picture below for availability.
1958-1959 Fleetside bed moldings for long or short bed.
Made in Canada