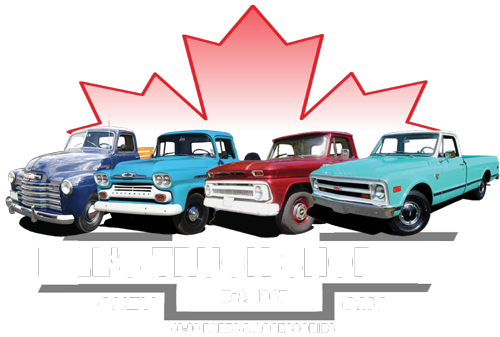 Sales
Call us @ 905-725-3460
Call for info and Pricing, From $175.00, regular price $299.95
Bumpers – Seconds
1960-1962  Chev/GMC Front Bumper – Chrome
1955-1959  Chev/GMC Rear Stepside Bumper – Chrome
1954-1955  Chev/GMC Rear Bumper – Chrome
1947-1955  Chev/GMC Front Bumper – Chrome
Fenders – Seconds
1967          Chev/GMC Left Front Fender
1969-1972 Chev Left Front Fender
1969-1972 Chev Right Front Fender 
Doors – Seconds  Will need work (varies)
1955-1959 Right Door
1972          Left and Right Door
1967-1971 Left and Right Doors
1947-1955  Rear Fender w/o  spare – Left side only. Surface rust under Primer.
Sales price
$400.00
Regular price
$625.00
1970-1980 Camaro-Firebird  ft  suspension w/ sway bar and springs from California
Please note that we have hundreds of new and used parts in stock and that this is only a sample.
Please call for more information on the part you are looking for.
905-725-3460