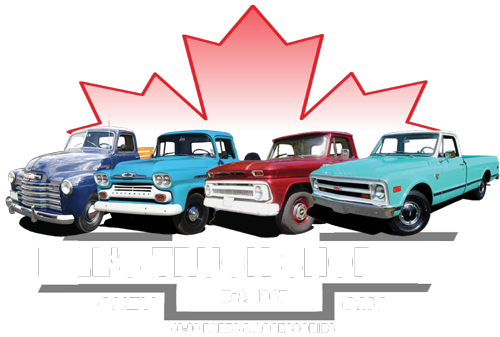 1946 – Down Used Truck Parts
Here are new Items not yet found in our catalog. For a complete list of all our products please check the catalog for your truck. For catalog information Please contact us. Call us @ 905-725-3460
1941 – 1946 Right (passenger side) hood section, very good condition.
1941 – 1946 Firewall, very good condition.
1946 Longbed runningboards with filler panels. Sold as a pair.
1946 Short runningboards for cab & chassis
1946 and under  3 speed (top loader trans)
Please note that we have hundreds of new and used parts in stock and that this is only a sample.
Please call for more information on the part you are looking for. 905-725-3460