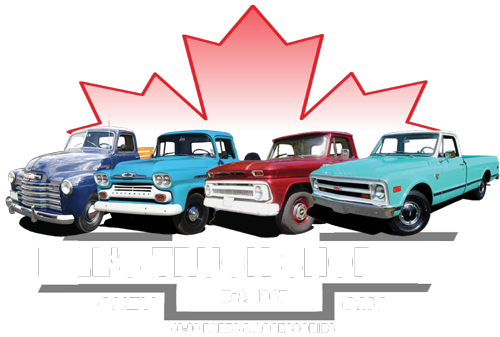 1960-66 Used Truck Parts
Here are new Items not yet found in our catalog. For a complete list of all our products please check the catalog for your truck. For catalog information Please contact us. Call us @ 905-725-3460
1960-63  Chevy or GMC doors off a low mileage fire truck
– original paint, complete doors with no rust through.
1962-1966 Short bed frame in excellent condition. Can be purchased complete or bare.
    – contact us for more info
1955-1966 Excellent used left rear step fender
     w/ spare tire cut out for long step side truck.
1963-1966   Chev  truck SNUB NOSE HOOD
     in excellent condition
1960-1962 GMC dash w/ no cuts-drilled holes or rust
1960-1963 Chev cab from California small back window w/ low hump floor
1960-1963    California-Chev cab  w/ big back window
  and 4 speed high hump floor
Please note that we have hundreds of new and used parts in stock and that this is only a sample.
Please call for more information on the part you are looking for. 905-725-3460